We love teaching English. We are passionate and qualified in what we do. Let us work with you.
Classes Offered in 2018
Pri 4 English
Pri 5 English
Pri 6 English
Sec 1 English
Sec 2 English
Sec 3 English
Sec 4 English
Upper Sec IP English (Preparing students for school exams & General Paper)
JC1 General Paper (New Class will Commence with a Minimum of 6 Students)
JC2 General Paper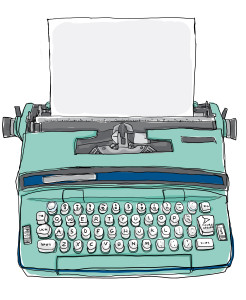 Making an Informed Decision is Important
You may be looking for an effective learning centre for yourself  (if you are a student) or for your child (if you are a parent). Here are some factors to consider and help you make an informed decision. 
Why choose to learn with Master Class?
We are all NIE-trained specialist teachers with more than 30 over years of accumulated teaching experience in Singapore schools.
We have proven track records of distinctions for national examinations.
We are all highly qualified teachers. Among us, we have a Master degree from the University of Cambridge and a PhD degree from Trinity College, Dublin. Please feel free to check our qualifications.
We have high-quality teaching materials and worksheets which we update every year, incorporating current affairs and general knowledge. Please feel free to look through our sample class materials.
We actively teach and aid students' learning in class, not merely giving out worksheets for students to complete.
We mark thoroughly students' essays, correcting errors and giving descriptors to justify marks. This is to ensure that students know how to correct their errors or improve their language usage.
We pride ourselves on being personable and contactable. Many of our students are known by face and name by even our front house staff.
We aim to be an ethical business in that our primary objective is to help our students improve and not to maximise profits, thus our decision to run classes only on weekends and keeping the total number of students manageable. We would rather waitlist students than to start more classes as the latter takes time away from lesson preparation and marking. This is to ensure high quality of teaching and marking as well as customer service.
Things to consider before signing up with Master Class:
We expect students to bring the necessary stationery and to exercise discipline and punctuality. Continuously disruptive behaviour is not tolerated and we may advise students who persist in doing so to terminate lessons with us so as we can be fair to the other students who have a right to learn in a conducive environment.
Being modest in size, we cannot compete with larger learning centres in terms of availability of make up classes if a student misses a lesson.
When a class is missed, the student can do a makeup lesson during designated makeup lessons, usually scheduled on public holidays or school holidays, or for another suitable class in the same week.
Nonetheless, it is advisable not to miss more than 2 lessons a term as it disrupts the flow and continuation of learning.
We have among us IP students but they come to us with the understanding that we, as a centre running group tuition, cannot customise the class to fit their school curriculum, each one unique to each IP school. Instead, they will learn essay and comprehension skills which form the core of their assessment.
To the best of our ability, we will help our IP students with their school assignments, but this can only be done outside of class time and preferably via email. This is to ensure that precious class time is not taken away from the majority of students.
We cannot help with Literature as well. English Language and Literature are effectively two separate subjects and different schools teach different literature texts. We thus cannot cater to these diverse needs for a subject we do not teach, especially during class time. We thank you for your understanding on this matter.
………..
Policies and Expectations
Please SMS us at 9003 7155, call us at 63444 991 or email us at admin@mclass.com.sg for enquiries about our team of NIE-trained, experienced and dedicated teachers.
. Fee Payment
We collect payment of fees on a 12 week basis.The mode of payment is cash or cheque.Cheques are payable to Master Class Learning Centre Pte Ltd. We will send out a SMS text reminder before the fees are due.
In 2018, the fees for upper primary and secondary level classes are $300 for 4 lessons of 2 hours each lesson.
In 2018, the fees for JC classes are $320 for 4 lessons of 2 hours each lesson.
2. Refunds and Lessons Missed
There will be no refund for lessons missed, unless valid reason of illness, official school activities or overseas trips is given, with documentary proof for verification. Personal reasons are not accepted for refunds or make-up lesson requests.If a student misses a scheduled lesson, he/she may be allowed to attend a make-up lesson in another class, if available. However, this depends on the availability of a place in the other class. The make-up lesson usually has to be in the same week as the missed lesson. Termly make-up lessons will also be arranged during the school holidays.A student who wishes to attend a make-up lesson must first contact our centre staff so that arrangements to attend a make-up lesson can be made for him/her.
Alternatively, the student may collect worksheets from the centre for the missed lessons and the work will still be marked accordingly.
We do not allow more than 2 missed lessons and 2 make-up lessons per term. This is to ensure minimal disruption of lessons so that the learning is continuous and more beneficial to the student.
3. No Holiday Breaks
There will be no holiday break during the school holidays, except for the month of December. Our curriculum is on-going throughout the year. Students will attend lessons as usual during the school holidays.We remain contactable at 6344 4991 or 8116 1245.
4. Public Holidays 
We are closed only on New Year's Day, the first two days of Chinese New Year and Christmas Day. Lessons will continue on other public holidays (for example, National Day, Hari Raya, Deepavali) unless rearrangements are made. In this case, we will give the parents prior notice.
5. Class Materials
Students pay an annual fee of $50 for their worksheets and notes.
Students should file their worksheets and notes properly in order to facilitate effective revision. If worksheets and notes are filed properly, they should be at least one thick file per year.
6. Attitude Towards Learning
We pledge to be responsible towards our teaching and do our utmost to help every single student.We hope that students can cooperate with us by being punctual for lessons and doing all homework given (including corrections). If students are tardy or disrespectful to the teacher or classmates, we would like to contact parents or guardians to seek their assistance so that our partnership can more effectively help the student improve. Students should come prepared for class with the necessary writing stationery and writing paper.