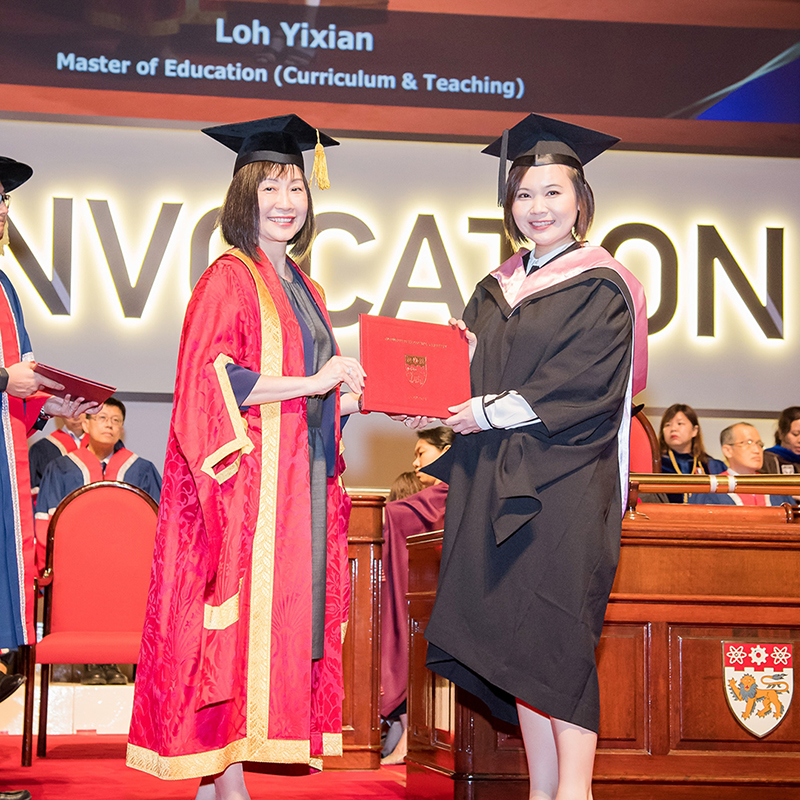 Ms. Loh Yixian
Primary English Specialist
Miss Loh has been teaching English for 10 years. She is known for her energetic lessons and strong rapport with students.
PRIMARY ENGLISH LANGUAGE SPECIALIST

Miss Loh has been teaching English for 10 years. After graduating with a bachelor's degree in Business Management from Singapore Management University, Miss Loh decided to answer her calling to become an educator in 2009 at one of the premier Singapore enrichment centres. Her commitment to her students was recognised by both her peers and her superiors as she diligently worked to reflect on and refresh her teaching knowledge and practices. Aside from being promoted to mentor status, Miss Loh also successfully obtained a Young Learners Teaching Award with Merit from The British Council in 2011 before completing her CELTA (Certificate in Teaching English to Speakers of Other Languages) with a Pass B at International House Bangkok in 2012.
Miss Loh's passion for teaching also saw her seeking out new challenges to develop her teaching skills and knowledge and in 2013, she took up the position of Assistant Language Teacher in the beautiful prefecture of Hokkaido in Japan for two years. Aside from developing original lesson plans and teaching materials for her Elementary School students to make lessons fun and engaging, she also personally coached her Junior High School students for the Annual English Speech Competition and led her students to victory for two straight years in a row.
After her stint in Japan, she branched out into curriculum development while teaching in 2016 and it was then that she was motivated to pursue a master's degree in Curriculum and Teaching at the National Institute of Education which she completed in 2018.
Although she is strict, firm and does not mince her words, Miss Loh's sense of humour as well as a strong unwavering sense of integrity, love and respect towards the students in her life has earned her a loyal following amongst students and parents.
When she is not teaching, she is busy chasing after her three adorable nephews, solo travelling, watching musicals and concerts or curled up in bed with either a book or a good movie on Netflix.
Sorry, no posts matched your criteria.