Teachers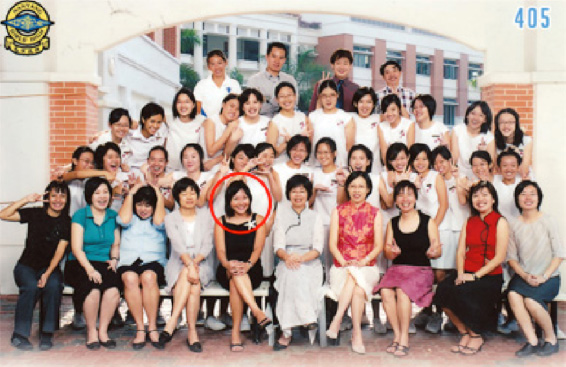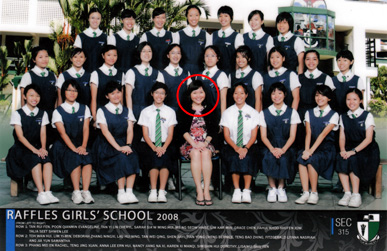 Please SMS us at 9003 7155, call us at 63444 991 or email us at admin@mclass.com.sg for more details about our team of NIE-trained, experienced and dedicated teachers.
It is important to know the qualifications and experience of the teachers under whom you place your child for English coaching. We are proud to introduce our team of teachers to you. We are happy to share with you evidence of our teaching and educational qualifications.
MS. JEANE NG SEOW HWEE
PROGRAMME DIRECTOR
PRIMARY & SECONDARY ENGLISH LANGUAGE SPECIALIST
Ms Ng is probably one of the most qualified English tutors in Singapore and leads a team of highly-dedicated and skilled English specialists.
She possesses almost 20 years' of teaching experience and is known for her enthusiasm, energy and subject mastery. She has a Master degree from the University of Cambridge, United Kingdom, and a Postgraduate Diploma of Education (Secondary) with Credit from the National Institute of Education, Singapore. She was nominated for the Outstanding Youth in Education award in 2005.
As a Public Service Commission Scholarship holder who started teaching in 1999, she had served as an English Language, Literature and Language Arts teacher in the Gifted Education Programme and Integrated Programme at Nanyang Girls' High School and Raffles Girls' Secondary School. She helped to spearhead the Integrated Programme in Nanyang Girls' High School and served as its Deputy Head.  In addition, she had taught Language Arts and General Paper at Temasek Junior College. She started her teaching career in Catholic Junior College where she taught General Paper. Under her guidance, many students have been awarded prestigious scholarships including the President's Scholarship and are studying or have graduated from Ivy League institutions as well as Oxford and Cambridge Universities. With a decade of teaching experience in schools under her belt, she then moved on to teach English as a Specialist Teacher at one of Singapore's pre-eminent enrichment centres based in United Square for about two years.
Ms. Ng boasts of an impressive track record of helping  her PSLE, 'O' Level and 'A' Level students achieve distinctions. 2 of her PSLE students had emerged as top 10 students nationwide over the past few years. 100% of her students have attained A1s to B3s for GCE 'O' Level English Language examinations and 100% of her students have achieved As and Bs for GCE 'A' level General Paper.
Her teaching philosophy is simple but practical: to encourage every child to reach his or her maximum potential through a learning cycle of skills and content knowledge acquisition and mastery, review and reinforcement. Together with the willingness to go the extra mile for her students, she has managed to make a difference in many students' lives.
In 2014, 2015 and 2016, all her PSLE students attained As and A*s for English Language, with more than half achieving the latter. Her Secondary 4 students attained 100% A1s to B3s for the GCE 'O' Level Examination for English Language.
In her free time, Ms. Ng enjoys travelling, photography, reading and playing with her two adorable dogs.
…………….
MS. JENNIFER SEAH
SECONDARY ENGLISH LANGUAGE SPECIALIST
Ms. Seah is NIE-trained and was a teacher in MOE secondary schools for 10 years.  She is a very dedicated and energetic teacher who earns the respect of her students with her devotion to giving her utmost during lessons. In 2015 and 2016, her students attained  100% As and Bs for the GCE 'O' Level English examination.
A teacher who actively teaches and checks on students' learning during lesson time, she tracks their progress all the time. Every lesson, she ensures that corrections and review are carried out. She is more than patient with helping students who need a bit more time to grasp what is taught. Students with a more solid grounding in English appreciate her skills reinforcement and further build-up of skills and knowledge.
She adopts a very systematic approach to teaching and is always willing to help out students who seek her advice before or after class. Under her guidance, many students have shown vast improvement at the GCE 'O' level examinations, with improved grades from Cs to As. About half of Ms Seah's students attain distinctions for their GCE 'O' Level English examinations every year. Students are definitely in good hands under Ms Seah's coaching as she is an extremely dedicated and enthusiastic teacher.
In her leisure time, Ms. Seah is an avid diver who travels to regional diving sites to pursue her passion.
……………
DR. MARCUS TAN
GENERAL PAPER SPECIALIST
With close to two decades of teaching experience, Dr. Tan has taught at many institutions and schools, and at many levels. He holds a doctoral degree from the prestigious Trinity College Dublin, a Master of Arts degree and an Honours degree from the National University of Singapore, as well as a Postgraduate Diploma of Education (Secondary) from the National Institute of Education, Singapore.
Formerly a Public Service Commission teaching scholar, Dr. Tan was Deputy Head of the English Department at Temasek Junior College. There, he taught General Paper for many years, in addition to Knowledge and Inquiry, and Project Work. He was also the pioneering developer of TJC's Language Arts Programme, a curriculum that is still adopted today. In addition to TJC, Dr. Tan has taught at Dunman High School (General Paper), School of the Arts (English Literature) and Queen's University Belfast (Theatre and Performance Studies).
Apart from winning several scholarships and academic prizes, Dr. Tan is also an active academic researcher and publisher. He has published academic books and journals and is known internationally in the field of intercultural theatre.
Most significantly, perhaps, is Dr. Tan's pedagogical approach. He is an unconventional and creative teacher that does not compromise on standards and takes his teaching seriously. His effective methods and strong rapport with students, as well as engaging and wryly humorous personality has led to him to be well-loved by students. To those that have come under his guidance, he has helped them attain strong results, with failing grade students attaining at least a 'C' grade even in the span of a few months, and with most attaining As or Bs in the 'A' level examinations.
Fundamentally, Dr. Tan believes that knowledge is for life; it must make one a more informed, critical and compassionate person. With that knowledge comes the responsibility to make the world a little better. It is this belief that drives his passion for teaching.
Please contact us about our other teachers and we will be more than happy to share their experience and qualifications with you.
Please SMS us at 9003 7155, call us at 63444 991 or email us at admin@mclass.com.sg to make general enquiries about our classes. We will gladly show you our teachers' educational qualifications to assure you that we are well-trained and experienced  enough to guide and coach our students.